Why Choose Synergy?
Synergy's History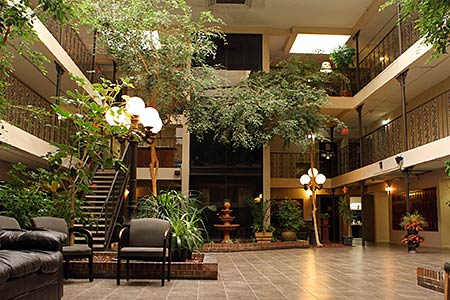 Synergy has been providing substance abuse and mental health services since 1989 and is one of the premiere behavioral health recovery programs in the mid-South. Synergy was founded as a transitional housing program that provided supportive services to adult males recovering from substance abuse. The agency had a $40,000 annual budget and operated from the basement of a local church. The goal was for the program to be self-supportive through income generated by the clients. Today, Synergy is one of the largest non-profit 501(c)(3) licensed residential substance abuse treatment facilities in the state of Tennessee. The program has the capacity to house 84 clients, a staff of 50 (full and part time), an annual budget in excess of $2 million, and boasts very impressive outcomes.
Synergy is Licensed & Regulated by the State of TN, Department of Mental Health and Substance Abuse Services.
Empowering Individuals and Transforming Lives
Program's Core Values
Hope
Integrity
Accountability
Human Dignity
Mutual Respect
Confidentiality
Tolerance
Trust
The Program is Affordable
Most residential treatment centers are very expensive and long-term stays are typically not covered by insurance. Synergy is a non-profit agency that was established to provide affordable treatment services to those with limited or no resources. Individuals work in exchange for room, board and treatment which helps reduce treatment costs. Program fees are partially funded by the client, through therapeutic work performed while in the program which is matched by grants and contracts that are secured by the agency on behalf of the client.
Treatment is Client Centered
Synergy provides clinical screening and assessment; psychiatric evaluation and medication management; and medical screening, assessment, and referral. Accurate assessment make certain that an individual's unique needs are met by matching them for services and placement.
Long Term Treatment Works
Research clearly shows that the longer the treatment for chronic relapsers, the better the chances of lifetime sobriety. Synergy's program gives individuals extended time to heal by helping them understand the disease of addiction, practice a relapse prevention plan, work through underlying emotional issues, and develop a work-ethic and the tools needed to transform their lives, all within a structured, nurturing, confidential environment.
The thing that helped me the most was the work. A job that gave me time to reflect on my life, which way I was going, and what I wanted to do with it. – 38 year old male client
Synergy is an intense program which requires a high level of motivation and resilience in order to complete. A client must be open-minded, honest, and willing to undergo the clinical and work therapy program. Also, they must commit to a long-term stay away from their families and earn increased privileges as they progress through the program.
Synergy graduates regain a sense of hope, personal and social responsibility, and accountability. These values help them maintain long-term recovery, and become productive citizens in their communities.
Outcome Study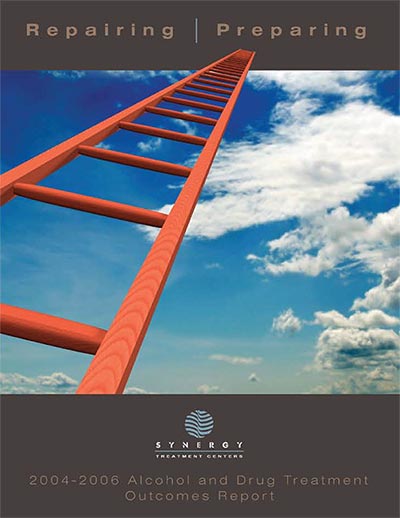 Repairing / Preparing, a formal three year outcome study, measured substance use, jail recidivism, and employment placement pre and post Synergy's treatment experience. The study revealed that, at the 18 month follow-up, 71% remained abstinent, there was a significant decline in re-arrests, 68% of individuals were employed and that those employed were more likely to remain sober than their unemployed counterparts. The study also indicated that 96% of clients reported improved performance at work and/or school as a result of Synergy's interventions.
How Effective is Synergy's Program?
Documentary
Synergy was featured in the documentary, "Meth: Big Time Drug in Small Town America." Please see the video to the right for an excerpt.
Comfortable and Supportive Environment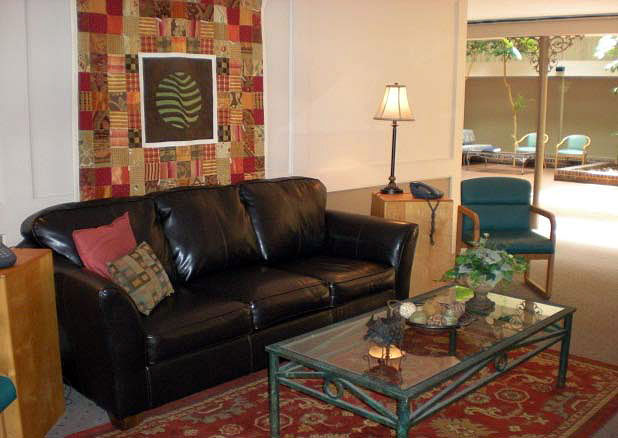 Synergy's residential program is set in a warm, homelike and inviting therapeutic community, where clients experience a sober and drug free functioning lifestyle. The facility is a 40,000 square foot, three-story brick building with residential suites that are fully furnished with a full bathroom and window. Common areas include a beautiful atrium, commercial kitchen and dining room, laundry facilities, outdoor patio, basketball court, and picnic area. Assessments and counseling sessions are performed in professional office space that is safe, comfortable, and welcoming to the client.