The Program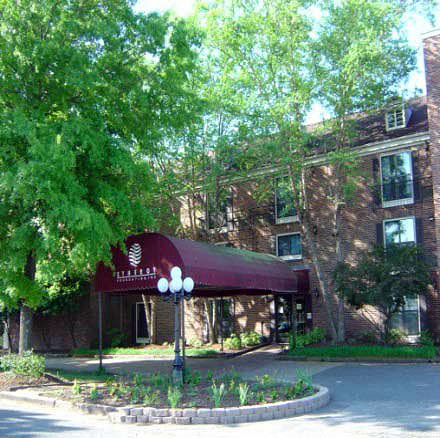 Synergy has been treating substance addictions since 1989. The program serves men and women 18 years and older who have primary drug and alcohol addictions and co-occurring disorders. The program is highly-structured and is staffed 24 hours a day / 7 days a week. Synergy's unique model combines several evidence-based approaches including motivational interviewing, cognitive-behavioral and milieu therapies, and twelve-step recovery to produce more effective treatment than using a single approach. Treatment is tailored to meet clients' individual needs.
Synergy Values
Hope
Integrity
Accountability
Mutual Respect
Human Dignity
Confidentiality
Acceptance
Philosophy
Synergy's goal is to provide clients with the opportunity to make positive changes in their lifestyle and for them to develop and incorporate life-skills and habits that build a foundation for success. Synergy helps clients regain the discipline, responsibility, integrity, and respect which they had prior to the beginning of their addictions by combining clinical treatment with work therapy.
Social Detoxification
Social detoxification emphasizes social support and provides care for clients whose intoxication or withdrawal signs and symptoms are not severe enough to require medically monitored detox. Safe, twenty-four-hour monitoring, observation, and support is provided in a supervised environment while the client achieves initial stabilization from the effects of alcohol or drugs.
Long-Term Treatment Program
Synergy provides multiple levels of care and uses a hierarchical model with treatment stages that reflect increased levels of personal and social responsibility.
Intensive Treatment
During the initial 5-6 weeks of Synergy's program, clients are in the Intensive Treatment Phase. While in this phase, they receive individual counseling, participate in intensive group therapy sessions throughout the day, and attend 12-step recovery meetings in the evenings. Education is provided about the addictive disease and its processes, abstinence and relapse prevention, management of anger, and processing of emotions. This phase addresses physical wellness and those in need of medical services are referred to agencies throughout the community for medical, dental, and ophthalmology care. Upon successful completion of this phase of treatment, clients are assessed for job readiness and enter into the next phase of treatment where they receive job placement.
Therapeutic Work
For the remainder of the one-year program (approximately 10.5 months), clients are in the Therapeutic Work Phase. This extended treatment period allows clients to experience greater emotional exploration, time to process their core issues, internalize the disease process, and practice living a lifestyle of recovery. Clients continue to receive intensive individual counseling, participate in group therapy sessions, adult basic education, GED classes, and attend outside 12-step recovery meetings. The Work Therapy program is a core part of Synergy's recovery model and supports nearly half of the costs of the treatment program. This approach aims to help residents meet the physical and mental demands of employment in society and to improve their lives with better work habits and a sense of purpose. All clients receive job placement in one of Synergy's owned and operated businesses or with local employers that partner with Synergy in roles that complement their skill set and career aspirations. These job placements provide clients with a wide variety of skills including pallet jack and forklift operation, order filling, auto body repair, auto detail, golf course grounds maintenance and construction, customer service, security, facility maintenance, merchandising, stocking and rotation of inventory, equipment maintenance, landscaping, janitorial, mail sorting, laundry, meal preparation, etc. By emphasizing responsibility in the work environment, the client's self-esteem is improved, they feel empowered, and they return to their children, family, and society as sober and productive citizens.
My life is so much better now. I can actually see how it is supposed to be. I love my life and I love who I am today… I love me. – 37 year old female client
Aftercare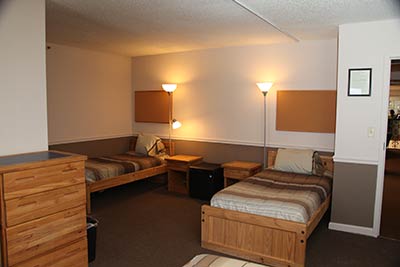 After successful completion of the one-year program, Synergy helps clients to achieve long-term sobriety by developing an effective aftercare recovery plan. Emphasis is placed upon applying the new skills and habits learned while in treatment to the real world. Plans focus on gaining employment; disease management, a sponsor and 12-step recovery meetings; family, alumni, spiritual, and peer recovery support; and health/mental health linkages.
Synergy's Alumni Group offers the men and women who completed the program, and maintained sobriety, to share their success with each other, staff, and current participants. We track our alumni to make sure they are progressing in their reclaimed lives.
Supportive Transitional Housing
Synergy's Transitional Housing Program provides housing and supportive services to individuals that have successfully completed a substance abuse treatment program, are integrating back into the community, and are at risk of being homeless because they lack the resources to obtain permanent housing. The program helps residents manage social reintegration and independent living in society through sobriety maintenance, employment, financial independence, and family reunification.
Staying at Synergy's Transitional house has helped me stay focused on my sobriety. It helped me work towards living independently with a bright future. – 49 year old male client
Synergy Treatment Centers, located in Memphis, TN, provides affordable long-term treatment for substance abuse and co-occurring disorders. The program has been helping people help themselves for more than 25 years and has strong core values that are the foundation for providing effective treatment services. The long-term program is customized to each client and provides sufficient time to focus on oneself and to address every issue surrounding the addictive behavior. The facility is beautiful and provides a safe and comfortable recovery community environment where peers provide positive influence.
Read More »
The desire to stay sober today is so much stronger than the desire to use…I don't want to go back to that anymore. – 32 year old female client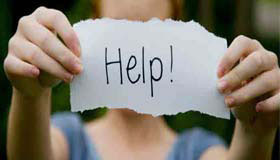 Applicants must submit a letter, in their own words, indicating their desire to enroll in Synergy's program. The letter must describe their addiction problem and history, legal and criminal history, medical and psychiatric history, family history of substance abuse, why long term treatment is desired, and contact information. After receiving the letter, the Intake Coordinator will contact the applicant to determine program eligibility and facilitate the admission process.
Apply For Admission Online
Print/Mail Application Form