Synergy Staff
Synergy is staffed by a team of licensed professionals whose expertise is treating individuals with drug and alcohol addictions and mental health disorders. Our compassionate counselors possess years of experience, both clinical and personal, which help them treat complex disorders.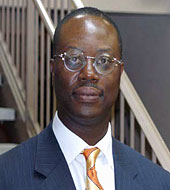 Kerleska "Pete" Conerly, LCSW
Executive Director (1994)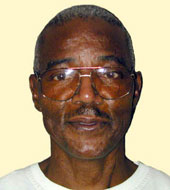 James Ayers
Client Services Coordinator (1993)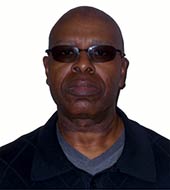 Levi Robinson, LADAC
Counselor (2016)
Sha McDonald
Financial Operations Manager (2005)
Stacy Triplett, B.S.
Program Director (2010)
Karen Wright
Financial Officer (1996)
Brian Tate
Rehabilitation Technician Supervisor (2016)
Synergy Board of Directors
Keithley J. Barton, Chairman & Treasurer
Charles D. Hamlett, Secretary
S. Terry Canale, M.D.
Lawrence L. Crane, Jr.
Jennifer D. Danehy
Mott Ford
Martin Lichterman, Jr.
C. Dow McVean
D. Stephen Morrow
Amy W. Thomas
Cook
Job Responsibilities
Orders food.
Works with dietician to prepare healthy meals.
Supervises clients assigned to work in the kitchen.
Keeps kitchen in compliance with all city, county and state regulations.
Maintains a healthy cooking environment.
Ensures all fire and safety precautions are met.
Attends safe food handling seminars as needed.
Ensures lunches are prepared for clients leaving to go out to work.
Education and Training
Current CPR certification
Certification from Safe Food Handling class
Skills and Abilities
Judgment/ Decision-Making - Must be able to interpret existing policy and procedures and use judgment when applying policy to new or unusual circumstances. Must demonstrate "common sense."
Independence - is able to function successfully without much supervision.
Planning and Organizing - Must demonstrate attention to detail, maintain files, etc. Must plan and prioritize own work and apply judgment in balancing conflicting needs.
Interdepartmental Cooperation/Teamwork - Must cooperate with other Synergy staff toward mutual job accomplishment; must participate in group activities to achieve Synergy objectives; must look for ways to be more responsive to resident needs.
Dependable - must work as scheduled; must be able to focus on job and complete tasks as assigned.
Team Player - must cooperate and work with other staff members to ensure the goals and objectives of Synergy are met.
Anyone interested should submit a completed Application for Employment to the mailbox of James Ayers, Client Services Coordinator.
or to:
P.O. Box 16217
Memphis, TN 38186-0217
Attn: James Ayers, Client Services Coordinator
Counselor
Shift: Tuesday – Saturday 3:30pm – 11:30pm
Master in Social Work, Psychology, or Counseling required or Licensed Alcohol and Other Drugs of Abuse Counselor (LAODAC) and experience working with co-occurring population
Plans, organizes, and conducts therapeutic counseling of clients.
Interviews clients, reviews records, and confers with other professionals to evaluate condition of clients.
Develops and maintains individualized treatment plan for each client assigned while considering educational and psycho-social needs and makes recommendations to appropriate staff.
Consults with clinical staff to select program activities consistent with the needs and capabilities of individual clients.
Collects, organizes, and analyzes information about clients through interviews, group therapy, one-on-one counseling for therapeutic planning.
Assists clients in understanding and overcoming drug and alcohol dependency and behavioral health problems through 12 step program and other therapeutic interventions.
Performs appropriate discharge duties when necessary.
Completes paperwork as required under state and federal guidelines for outpatient and behavioral health facilities.
Works closely with other members of the therapeutic team to communicate relevant information regarding client behavior.
Monitors condition of clients to evaluate success of treatment plan, and adapts treatment as needed.
Supervises counselors in training working towards obtaining licensure, if qualified.
Remains in compliance with required certifications, trainings, continuing education, etc.
Attends required staff meetings.
Maintains and adheres to all federal, state, and local health codes and standards.
Performs all tasks on Job Duties Checklist.
Performs all other duties as needed to benefit agency.
Anyone interested should submit a completed Application for Employment and resume:
or to:
P.O. Box 16217
Memphis, TN 38186-0217
Attn: Executive Director
Rehabilitaion Technician
Various shifts
Must have a high school diploma or equivalent skills. Experience in alcohol and drug treatment a plus.
This position performs a wide variety of duties in support of the therapeutic treatment of adults in a residential drug and alcohol rehabilitation facility.
Assists Counselors as needed and performs clerical and non-clerical tasks as assigned.
Transports residents to job sites, medical appointments, etc. Follows daily crew list and driving schedule as assigned.
Monitors residents for behavioral patterns and reports observations to clinical staff; records all relevant activities in log book and communicates information to appropriate staff.
Supervises the self-administration of medication by residents and maintains records in accordance with specified procedures.
Supervises random drug screens as directed by supervisor and counselor.
Completes admission and discharge duties and paperwork as assigned.
Performs other projects and duties as assigned including but not limited to: supply distribution, rule enforcement, sorting and / or storage of residents' personal items, building safety and security checks, monitoring the daily schedule, resident supervision, vehicle tracking, and driving Synergy vehicles to be filled up with gas, etc.
Anyone interested should submit a completed Application for Employment and resume:
or to:
P.O. Box 16217
Memphis, TN 38186-0217
Attn: Program Director
The desire to stay sober today is so much stronger than the desire to use…I don't want to go back to that anymore. – 32 year old female client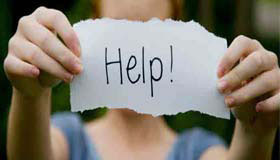 Applicants must submit a letter, in their own words, indicating their desire to enroll in Synergy's program. The letter must describe their addiction problem and history, legal and criminal history, medical and psychiatric history, family history of substance abuse, why long term treatment is desired, and contact information. After receiving the letter, the Intake Coordinator will contact the applicant to determine program eligibility and facilitate the admission process.
Apply For Admission Online
Print/Mail Application Form