Synergy Can Help
Who We Help
Synergy serves men and women age 18+ with primary drug and alcohol addictions and co-occurring disorders. Pregnant women and intravenous drug users receive priority admission. Most have had multiple, unsuccessful, short term rehabilitation episodes and are in need of a comprehensive and structured long-term program. Many individuals have a history of social functioning, education/vocational skills, and positive community and family ties that have been impaired by their substance abuse. Synergy treats people with a wide range of substance abuse problems and specializes in treating those with other severe problems, such as multiple drug addictions, involvement with the criminal justice system, lack of positive social support, and mental health problems (co-occurring disorders). Drug and alcohol addiction is a complex, chronic disease. Most clients are addicted to more than one substance. Sadly, for millions of persons, their addiction goes untreated.
Co-Occurring Disorders
An individual with a drug and alcohol use disorder may also have a mental disorder, or co-occurring disorder. Synergy effectively treats both disorders by focusing on each disorder and their complex interaction, as well as providing education. The program treats individuals with the following:
Substance Use Disorders
Mood Disorders
Anxiety Disorders
Trauma/Post Traumatic Stress Disorders (PTSD)
Bipolar Disorders
Personality Disorders
Other Disorders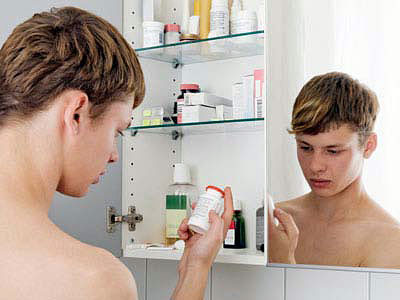 It saved my life. I was just a slave…to the addiction. – 41 year old male client
Types of Addictions We Treat
Substance abuse is a complex, but treatable disease that affects the mind, body, and spirit. It is characterized by compulsive and uncontrollable craving, seeking, and use that persist even in the face of severe adverse consequences. Drug abuse substantially impairs the user and interferes with their social, physical, emotional, and job-related functioning. Synergy believes in total abstinence from all mood-altering substances. For more than 25 years, Synergy Treatment Centers has been effectively treating individuals with drug and alcohol addictions. The Synergy model has been used to successfully treat a wide range of addictions including, but not limited to:
Opiates (Oxycontin/Oxycodone/Roxicodone)
Heroin
Methamphetamine
Cocaine
Benzodiazepines (Xanax, Klonopin Valium)
Hydrocodone (Lortab/Vicodin)
Alcohol
Chronic Addictions
Many clients have experienced multiple, unsuccessful attempts to remain sober through short-term treatments, but discovered they need the structure and intensity of long-term residential treatment. Their addictive lifestyles have resulted in damage to their physical, psychological, social, and spiritual lives, including employment. Synergy effectively treats clients' addictions while improving their job skills through work therapy.
Success Stories
I loved the groups, the sessions with my counselor, the rapport with my peers, and the activities. I liked that we worked. The most important thing was that the year was enough time for me to work on myself. The program taught me so much and I am still learning. – 52 year old male client
Jail is Not the Answer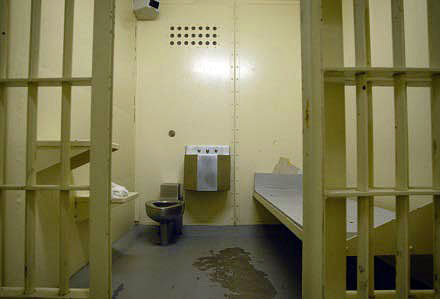 The chronic misuse and abuse of legal and illegal substances very often leads to incarceration. Many criminal justice agencies, especially drug courts, understand the benefits of long-term treatment for addicts with non-violent, drug-related offenses. Synergy works closely with the criminal justice system, courts, attorneys, and probation and parole officers to facilitate admission to treatment, for qualified applicants, as an alternative to going to jail.
I got tired of sitting in jail. I sat there 6 months this last time. I knew something bad was going to happen if I didn't do something different. – 25 year old male client
Outcomes Study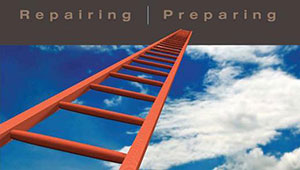 Synergy participated in an intense evaluation of the Long-Term Residential Treatment Program, which proved the program model to be successful. Please note pages 6, 15, and 16 for a brief synopsis of outcomes and an in-depth explanation of day-to-day operations.
Click to view PDF
Synergy Treatment Centers, located in Memphis, TN, provides affordable long-term treatment for substance abuse and co-occurring disorders. The program has been helping people help themselves for more than 25 years and has strong core values that are the foundation for providing effective treatment services. The long-term program is customized to each client and provides sufficient time to focus on oneself and to address every issue surrounding the addictive behavior. The facility is beautiful and provides a safe and comfortable recovery community environment where peers provide positive influence.
Read More »
The desire to stay sober today is so much stronger than the desire to use…I don't want to go back to that anymore. – 32 year old female client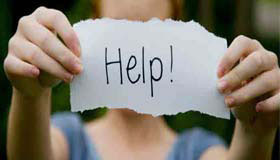 Applicants must submit a letter, in their own words, indicating their desire to enroll in Synergy's program. The letter must describe their addiction problem and history, legal and criminal history, medical and psychiatric history, family history of substance abuse, why long term treatment is desired, and contact information. After receiving the letter, the Intake Coordinator will contact the applicant to determine program eligibility and facilitate the admission process.
Apply For Admission Online
Print/Mail Application Form